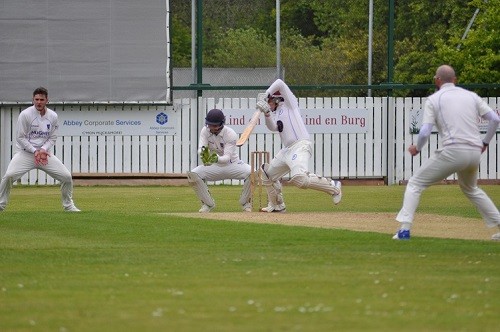 CIYMS lost their first league game of the season on Saturday when Carrickfergus defeated them by 29 runs. This defeat coming just 24 hours after the Belmont team had won the LVS T20 Cup in a dramatic finish at The Lawn, where they beat the hosts by the narrowest of margins just 1 run! Was this defeat a wake-up call for Nigel Jones and his men or were they still in celebratory mood? Only time will tell. CI were many pundits' favourites for the title at the beginning of the season and I see no reason for that to change especially now they will have Ireland's latest Test debutant Mark Adair back in the ranks.
North Down missed the chance to join CIYMS at the top of the league when they slipped up at home to bottom club Instonians. However, the Comber men have had a good season to date having only lost once to CI before yesterday's reversal.
Waringstown are close behind the top two, albeit having played more games but everyone knows that the Villagers won't give up when there is still a chance. This was evidenced by their performance in the T20 semi-final against North Down recently when they looked second best but still dug out a victory.
One would think that Carrickfergus and CSNI are safe in mid table but I'm sure they will both be looking to win more games just to be sure! With Andre Malan and Jacques Snyman in their ranks that will probably happen.
It would seem that there's going to be a tense struggle at the bottom of the league to see who avoids the relegation trap door. Only four points separate the bottom three clubs with both Muckamore and Instonians picking up important wins on Saturday to close the gap on Lisburn.
Muckamore after winning at CSNI have four of their remaining five games at home. Two of which are against their fellow strugglers so at this moment their destiny remains in their own hands.
Instonians, bottom on net run rate, have games in hand on both Lisburn and Muckamore but these are against the top sides so their clash at Moylena in late August against Muckamore could be decisive.
Lisburn have had some good performances so far and will be looking to their main men, Fazal, Strydom and David Simpson to see them to safety and Premier League cricket again next season.
Good luck to all at both the top and bottom of the Premier League as we enter the business end of the season.
JK